IC-121
IC-121
2 Channel Current Sensor with 3A AC Output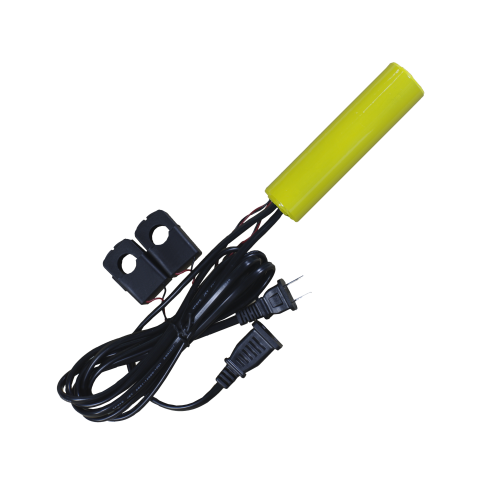 Features
2 channels near-real-time AC current monitoring.
1 channel AC power output.
Capable of powering low power devices such as buzzers or alarms.
Capable of remote / automated controlling external device with external circuitry(e.g. contactors and relays).
Easy installation with clamp type CT.
Cord-free deployment with mesh-based wireless network.
Longer lifetime with weather-resistant design.
1-year warranty for non-consumable parts.
Specifications
Current sensor
Clamp type Current Transformer (CT)
Range: 0 ~ 50 A
AC Power Output
Current rating: 3 A
Output Voltage: 110 / 240 V 1
Wireless Mesh Network
2.4GHz ISM band, NCC & FCC certified
Capable of connecting to King Young IoT Smart Gateway
Capable of extending mesh network as range extender
Power Source
Single phase 110 / 220 V AC, 0.1A
Housing
Operating Temperature